Product advancements
Our new web technology solutions have taken off this year, as several major banks have chosen the Infront Web Toolkit to build online market data and trading services for their own customers – accessible from both desktops and mobile devices. The Infront Web Trader, our new HTML5 web application adds an extra dimension for the banks' premium investor clients.
We are constantly developing and improving our solutions to give you more. Did you know, for example, that you can access 320 price feeds and 8 million active instruments in the Infront Professional Terminal? And on any given day, our market data and trading terminals handle…
…40,000 news stories…
…200,000,000 trade updates…
…2,000,000,000 order book updates…
Growth
Infront continued to expand in 2018, with growth in revenues and in number of users, as well as in our operations and teams.
Infront in Italy
With the acquisition of Market Connect, we are set to join forces with the leading financial market data and content provider in Italy. Market Connect's business is complementary to Infront's operations, and includes feed, web solution and terminal products. Market Connect caters to over 20,000 finance professionals and more than 100,000 retail investors.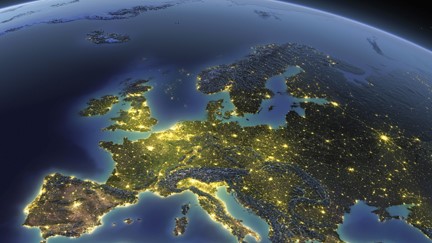 Extending our reach
We have entered into a partnership with Inforex S.A., a leading Greek financial data vendor that will act as reseller of the Infront Professional Terminal. The combination of Infront's technology and the local customer support and maintenance expertise of Inforex makes for strong value for customers in southeast Europe.
Team expansion
The Infront Group is gaining momentum as two of our subsidiaries have changed names, from Infinancials to Infront Analytics, and from Inquiry Financial to Infront Data, making us a stronger and more tight-knit family. During the year we have also welcomed several new employees strengthening our product development and support teams.  Together we are now 130 people in eight offices across Europe and South Africa, all working to ensure that we continue to provide innovative solutions and exceptional service to our users.
Active in the industry
As part of our expansion in Europe, we have taken part in 22 industry events during 2018 with the aim to meet prospects and partners and to stay active in the industry dialog. From flagship events like the FIX Trading Briefing where Infront experts have spoken on panels, to intimate association gatherings like The Broker Club, we have had the great opportunity to discuss the development of the business and the needs of our users with many of you. We hope to see you at an event near you in 2019!