Download free estimates reports from SME Direkt and find out what 25 analysts think.
Weaker Chinese economy, American rate hike
A weaker Chinese economy, expectations of an American rate hike and a number of profit warnings from industrial companies are just a few reasons shares have trended lower during the past quarter.
The Stockholm benchmark OMXS 30 index has gone from 1.541 on June 30 (just before the last earnings season started) to currently 1.462, which corresponds to a 5-percent decline.
During the same time period, SME Direkt's latest survey shows that the average analyst profit forecast for full-year 2015 has dropped only by 1-2 percent.
The fact that shares have fallen substantially more than the average analyst estimate, makes stocks look cheaper today than in the spring. The P/E-number, a rolling basis, for stocks in OMXS30 has dropped from almost 17 mid-July to a little above 14 at the beginning of October.
SKF Q3 earnings due Friday
The first major signal as to whether analysts need to cut their forecasts more, comes already on Friday, October 16 as bellwether SKF releases its Q3 earnings.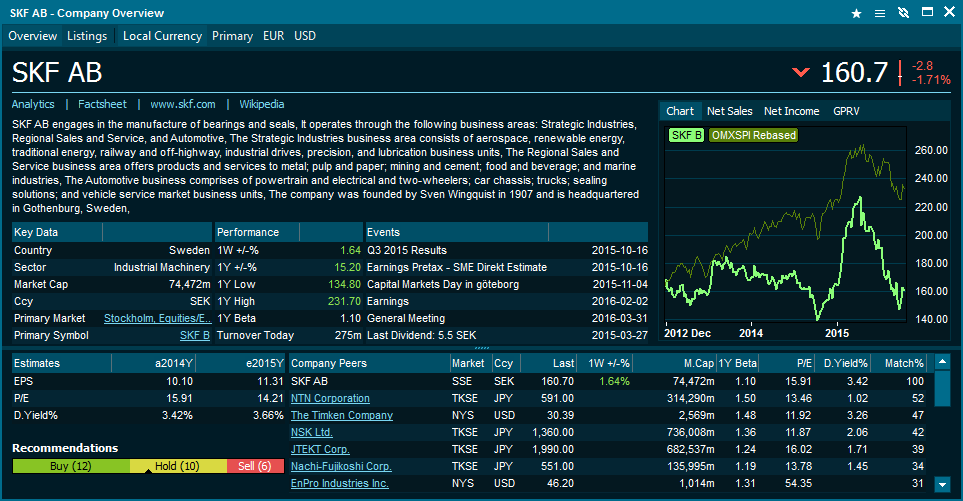 Download free SKF report from SME Direkt now
SKF's report is regarded as a major industrial gauge because the market trends and patterns that the bearings giant talks about, are usually repeated by many companies that follow.
That is why, when SKF in July talked about increased uncertainty in China and forecasted somewhat lower demand overall, investors really took it to heart. The SKF share fell almost 9 percent on the day of the earnings release and has since continued south. The industrial sector in particular and the stock market in general show a similar pattern.
SKF's report on Friday has been preceded by a number of profit warnings in the industry-/capital goods sector, where the biggest read-across to SKF probably is in those from Finnish Konecranes and German engine manufacturer Deutz.
Analysts more pessimistic These profit warnings have made analysts more pessimistic. Consensus is for SKF to post an operating profit of 8 billion kronor FY2015, which represents a decrease of more than 3 percent compared to the survey that was conducted just after the Q2 report. For FY 2016, the consensus has dropped over 7 percent.
Worth noticing is that analysts also think that organic sales, that excludes the favorable currency effects, have dropped, by a little more than 2 percent during the third quarter. Also remember that it has been a long times since the actual quarterly figures in an SKF report surprised on the upside.
To sum up, the urgent question for SKF is essentially the same as for the market as a whole: are sales and profits really going down? And if so, how fast and for how long?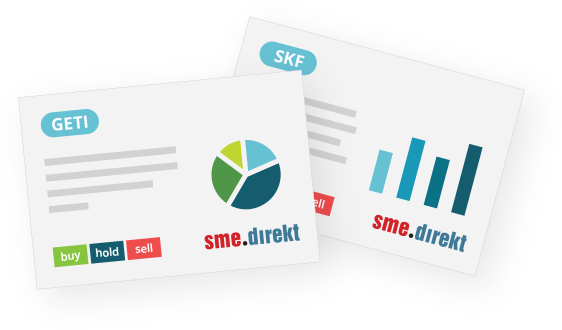 ownload free SME Direkt reports on SKF and Getinge Find out what 25 contributing analysts think about SKF and Getinge AB earnings. Click here to download free SME Direkt reports now.