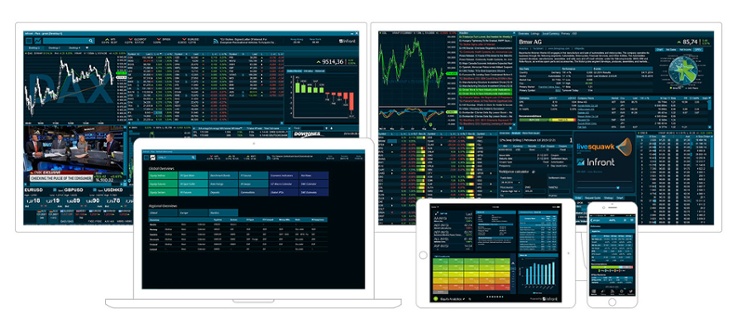 1) Set alerts on custom lists and get them via email
If you're using Infront 6.3, you're already able to set alerts on a market or instrument level and receive alerts across your desktop, laptop, and mobile devices. With Infront 6.4 you can now set alerts on your own custom lists and on chains (pre-configured lists of instruments). And now, you can receive your alerts via email, complete with a link to the relevant list, chain or instrument in the terminal so you can take action immediately.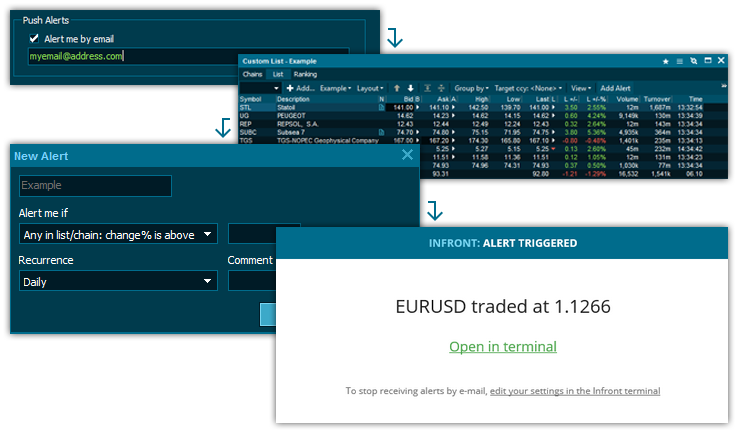 2) Improved yield curve and swap curve charting
It's now easier than ever to chart yield curves for multiple benchmark bonds and interest rate swaps. You can compare multiple yield curves or add historical yield curves in the same chart.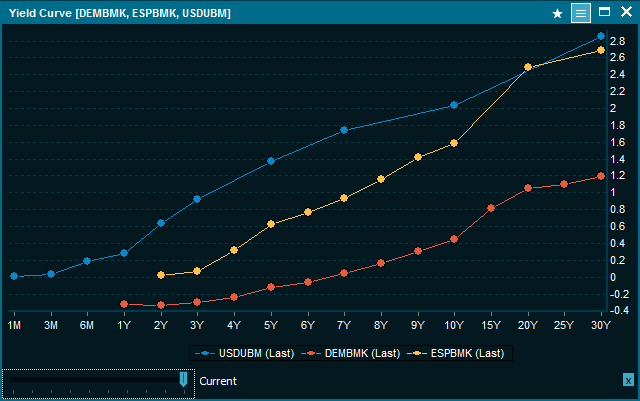 3) Currency conversion in charts
Want to compare the performance of multiple instruments listed in different currencies? Now you can set the currency for each instrument individually in your chart, making it quick and easy to get a more accurate comparison of performance and price movements. Technical study lines added to the chart will also be adjusted to the chosen currency.
You can also change the Target Currency in a Custom List to view price and performance numbers in a common currency.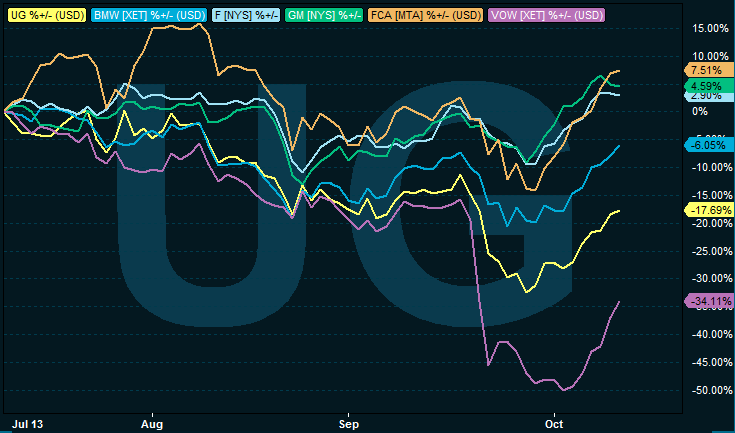 In the above example we're comparing Peugeot, BMW, Ford Motor Company, General Motors Company, Fiat Chrystler Automobiles and Volkswagen AG. All percentage performance lines have been converted into USD in order to make a fairer performance comparison.
4) Portfolio view, stock screener, consolidation and more
If you've been sitting on the fence for the last few versions, now is the time to upgrade. In the last 6 months we've added cross-device alerts, a brand new portfolio view helping you monitor your portfolio across asset classes in real-time, powerful stock screening tools, improved equity consolidation including OTC and dark pool trades data and lots, lots more. Upgrade to the latest version now!
How to upgrade
Get access to these and many other new features by upgrading today. Click below to download Infront 6.4 or go to Menu > Help > Get Latest Version in the terminal. If you are not able to update software on your own PC at work, contact us and we can help your IT department to upgrade you and your colleagues to the latest version.