The news you need, and the tools to handle it
Infront provides real-time news from leading providers like Dow Jones and Direkt, plus real-time audio news from LiveSquawk. Use advanced functions like filters, alerts and full-text search to help you deal with the news firehose.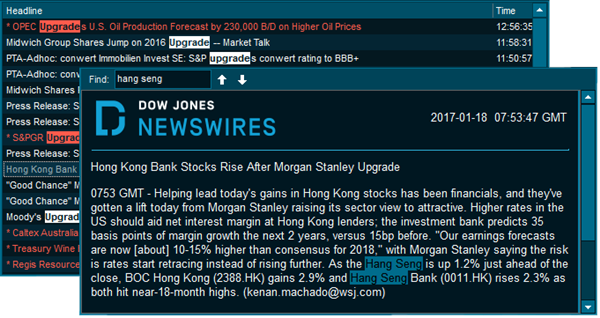 Go in-depth with institutional research
More than 200 research providers are available in Infront, from specialist research to broker research. Thanks to collaboration with RSRCHXchange and Morningstar, Infront can offer a comprehensive selection of research within in different asset classes and segments.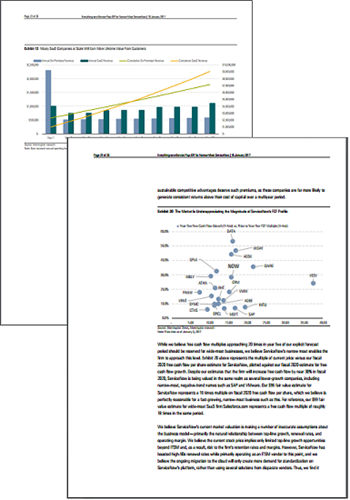 Get the best of finance on Twitter
Infront Tweetwires gives you the best of finance on Twitter – with no Twitter account or know-how required – and an integrated Twitter client lets you engage with the finance community from inside the terminal.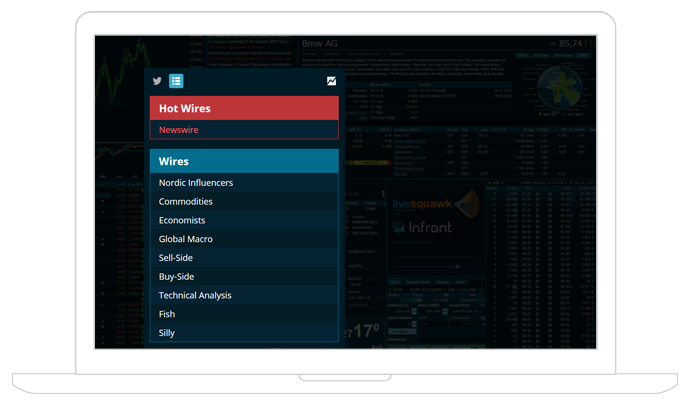 Follow events around the globe
With Infront's live calendar service, you will be alerted of global macro-economic key figures and other events before they happen, and get the numbers the second they are released. The calendar can also be set up to show company events such as corporate actions, earnings releases and general meetings.