Global commodities coverage
Infront provides global coverage of the commodities markets, from sources including exchanges and contributing dealers:
Oil
Natural gas
Electricity
Metals
Agriculture
Sources include:
CME Group
Euronext
ICE Europe Commodities
London Metal Exchange (LME)
Nasdaq Europe Commodities
Fishpool
Commodities news from Dow Jones
Stay on top of the commodities market 24/7
Infront alerts ensure you can always act quickly on changes in the commodities market.  Set alerts based on commodities prices receive updates in the terminal and on your mobile devices when anything changes.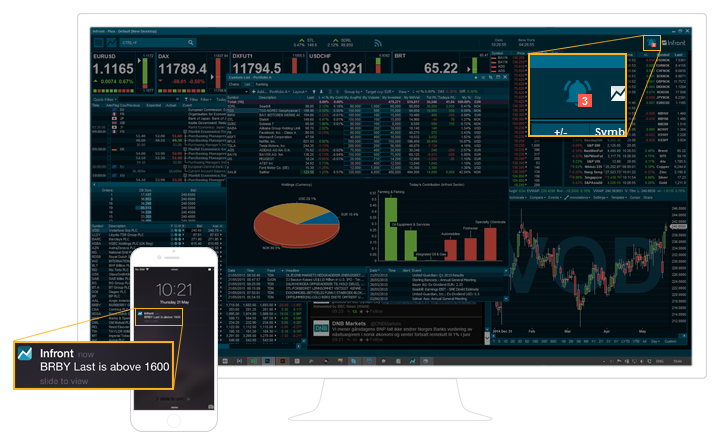 Advanced technical analysis tools
Analyze commodities with advanced charting tools in Infront. Use more than 40 studies, endless customization options and share interactive charts on Twitter, email and more with a click.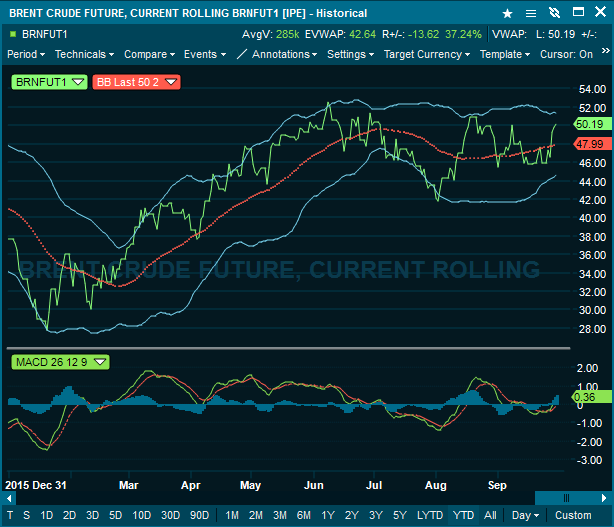 Integrated electronic trading
Thousands of professionals across Europe trade commodities daily with the Infront terminal. Find out how you can trade electronically via a broker connection or multi-broker trading network.